Outdoor School (Ages 4 to 13)
Weekend Wanderers
We know there's a lot going on during the week. That's why we offer kids the chance to adventure out on weekends! Once a month, we explore forgotten areas of the forest, sing songs by the fire, play games that use all our senses, and more. By spending the entire day outside over three seasons, kids learn how to creatively solve problems and make the most of any situation.
In light of Covid-19, we're taking additional measures to ensure the health and safety of participants and staff. Please review this important information to learn more.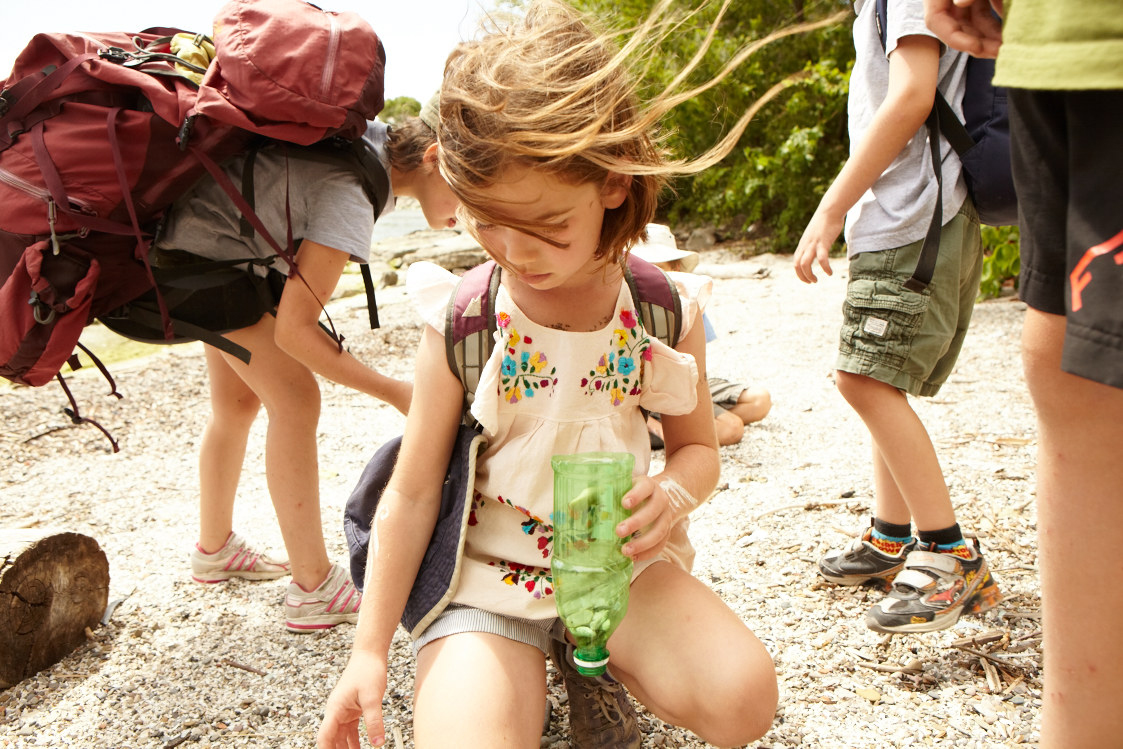 Participants learn:
About a range of plants and animals that share our environment
About edible and medicinal plant uses
How to identify and manage risk
Survival skills like fire-building, carving, and shelter-building
2020/21 Season Details:
This is a year round program with 9 sessions. Sessions occur on a monthly basis and run on the following dates (Sat/Sun): October 17/18, November 14/15, December 5/6, January 16/17, February 6/7, March 6/7, April 10/11, May 1/2, June 5/6

Participants typically register for one session per month (see session options below). We ask that Coyote Pups (ages 4-6) only register for one session (morning or afternoon).

*Changes to program timing* Full-day programs can be challenging for young ones under the best of circumstances, especially during winter. New Covid-19 health procedures, such as physical distancing, restrict the amount of hands-on support our instructors can offer participants. Therefore, we feel it necessary to limit our time with 4-6yo to half day sessions. The timing of full-day programs for 7-9yo and 10-13yo have been adjusted to better align with the younger groups.

*NEW LOCATION* Due to ongoing construction at our normal Taylor Creek Park meeting location, we're happy to announce that we'll be meeting at Stan Wadlow Park instead! Stan Wadlow is a nearby connected park within the greater Taylor Creek Park system. We'll be able to park right next to our meeting spot and explore a new area! We hope this change makes things easier for families.

You can check if spots are available at any time by heading over to our registration site (click "Register" below). If a program is full, we encourage you to sign up to waitlists! We typically see some turnover throughout the year and we'd love to let you know if a spot opens up. 
EAST END: Stan Wadlow Park, Coyote Pups: Age 4 to 6
Saturday Mornings
9:30am – 12:30am
Saturday Afternoons
1:00pm - 4:00pm
Sunday Mornings
9:30am – 12:30pm
Sunday Afternoons
1:00am - 4:00pm
Price: $440
EAST END: Stan Wadlow Park, Fiery Foxes: Age 7 to 9
Saturdays
9:30am – 4:00pm
Price: $820
EAST END: Stan Wadlow Park, Raccoons: Age 10 to 13
Price: $820
A payment plan is available. Bursaries are available through our Bursary Fund.
Registration
We'll be accepting applications to register for the 2020/21 season starting on Wednesday, August 26th at noon!* To view availability and apply to register after that date, click the Registration button below and complete an application. 
*We follow an application to register process – families apply to register a participant and after brief review, we'll send you an email to confirm your acceptance in the program or follow up with some additional questions.
*Please note: We offer pre-registration to returning participants before this public registration date. Therefore, we're not able guarantee program availability at open registration. However, we encourage you to sign up to waitlists! We typically see some turnover throughout the year and we'd love to let you know if a spot opens up. 
We know that there may be increased interest in outdoor programming this year. Depending on registration demand, we may expand our programming beyond what is currently being offered. If you have specific requests or ideas, please feel free to reach out to our team at info@pineproject.org.  
Click here for registration policies.
Register