Outdoor School (Teens Ages 13-17)
Teen Skills n' Chill
The Teen Skills n' Chill program is a great opportunity for teens (ages 13-17) to continue learning and growing with Pine in a way that fits their schedules, or to get involved for the first time!

Join us weekly to hang out with friends, be challenged by experienced mentors, and grow your knowledge of nature and outdoor skills. Sip on wild crafted teas, make cool crafts, laugh with friends, and learn a ton. It's an awesome way to keep the connection alive to the outdoors during the high school years. 
Combine it with our 4-weekend-a-year Teen Wilderness Adventure program to get the full Pine experience! 
Sessions will take place in our East and West End park locations, as well as at the Pine office.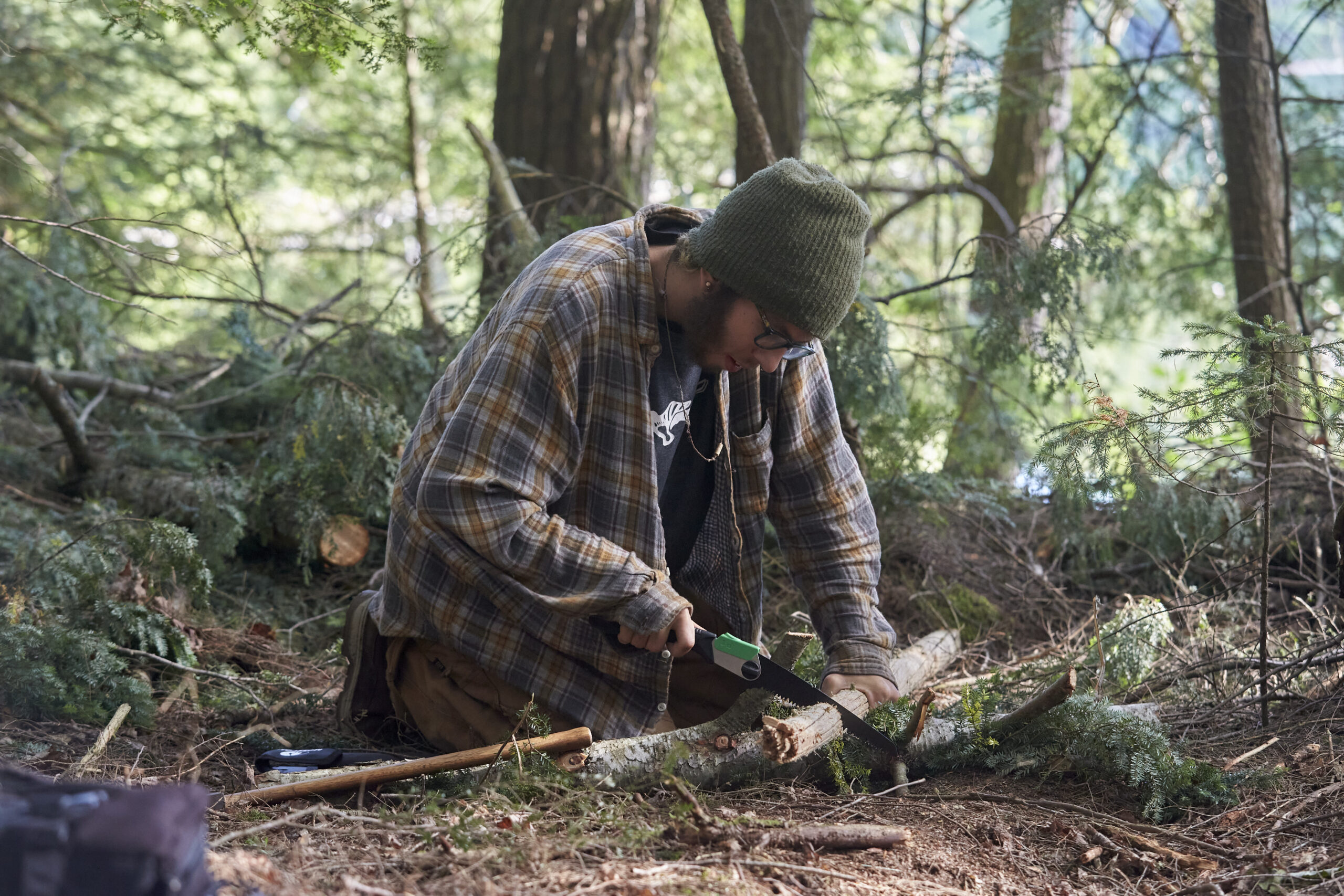 Program content highlights:
Dive into advanced naturalist knowledge

Get to know parks at both ends of the city

Work on long term craft projects
Gain mentorship skills from a number of Pine Leaders
Be supported to independently learn between sessions
2023/24 Season Details:
This is a year round program with 29 sessions. Sessions occur on a weekly basis between:
Fall season: October 2 - December 8, 2023
Winter season: January 8 - March 1, 2024
Spring season: March 25 - June 7, 2024
*Holidays excluded

You can check if spots are available at any time by heading over to our registration site (click "Register" below). If a program is full, we encourage you to sign up to waitlists! We typically see some turnover throughout the year and we'd love to let you know if a spot opens up. 
Teen Skills n' Chill: Varied Locations
Price: $695
A payment plan is available. Bursaries are available through our Bursary Fund.
Registration
*We follow an application to register process – families apply to register a participant and then will be contacted if we have any additional follow-up questions.
*If you anticipate a disability creating a barrier to completing our online registration process, please contact our office prior to the registration date.
Click here for registration policies.
Register