Outdoor School (Teens Ages 14-16)
Teen Apprenticeship
Step into leadership by working with some of Pine's most skilled and experienced Instructors.
The Teen Apprenticeship program equips 14-16 year olds with skills they need to excel in any leadership setting whether it be in school, the workplace, or their community. This experience allows teens to draw back the curtain to see inside the mind of a mentor and learn how Pine's Outdoor School programs are planned, run and reflected upon.
This program was developed for teens of all experience levels. Whether you're a seasoned Pine participant or just beginning your nature connection journey, we welcome all applicants with an interest in strengthening their connection with nature and supporting others to do the same.
There are two components to the Teen Apprenticeship, which run over 9 months (October – June):
Training Sessions: Develop your wilderness and mentoring skills by working with other teens and experienced mentors one Saturday each month (see below for dates)
Apprenticeship: Put your skills into practice as an Apprentice for Pine's monthly or weekly programs (see below for options)
Participation in the Teen Apprenticeship program will follow an application process. You can find more information below.
*All Pine School Year programs, including the Teen Apprenticeship program, will adhere to provincial and municipal Covid-19 public health guidelines as they continue to evolve. We're continuing to closely monitor for updates and we're dedicated to communicating any changes to participants as quickly as possible. Our School Year Covid-19 webpage will be updated regularly and registered participants will be emailed directly. 
Please note, Teen Apprentices are considered to be "participants" within the context of Pine's policies & procedures.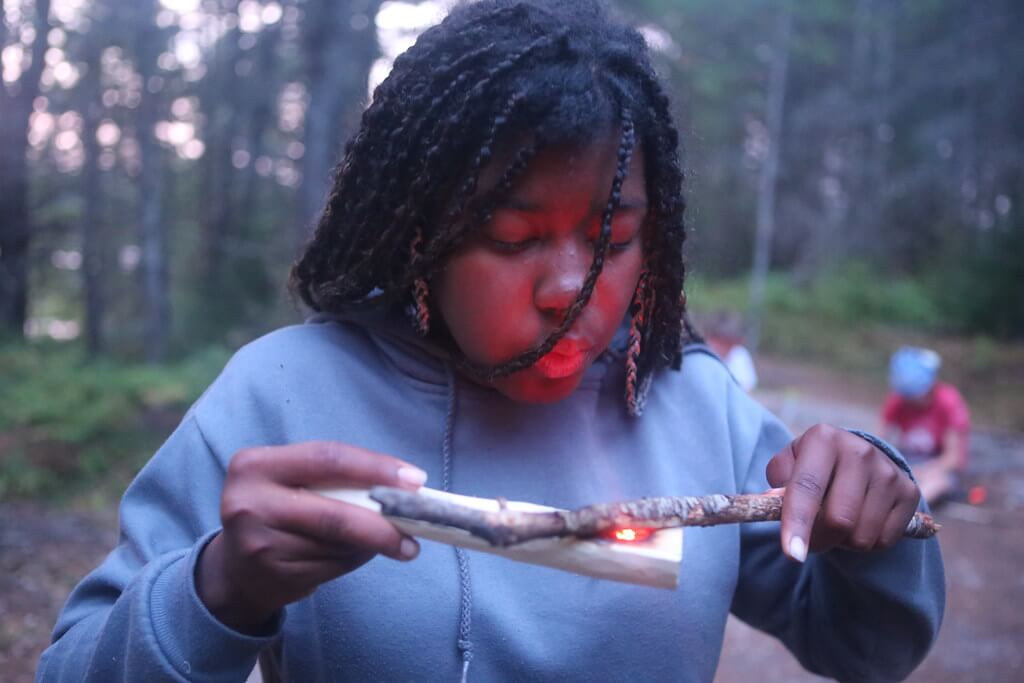 2022/23 Season Details:
There are two components of the Teen Apprenticeship program. Training sessions take place monthly on Saturdays (dates below). Apprenticeship placement options are determined by the teen's age (see below for options).
Details for Teens Training Sessions at Stan Wadlow Park (East End)
Saturday, October 15, 2022
9:30am - 4:00pm
Saturday, November 12, 2022
9:30am - 4:00pm
Saturday, December 3, 2022
9:30am - 4:00pm
Saturday, January 14, 2023
9:30am - 4:00pm
Saturday, February 4, 2023
9:30am - 4:00pm
Saturday, March 4, 2023
9:30am - 4:00pm
Saturday, April 1, 2023
9:30am - 4:00pm
Saturday, May 6, 2023
9:30am - 4:00pm
Saturday, June 3, 2023
9:30am - 4:00pm
Apprenticeship Placements
14 year old apprentices
March Break Day Camp (Mon-Fri, March 13-17)
15-16 year old apprentices
Sunday Weekend Wanderers (monthly)* OR Run Wild After School (weekly)*
Price: $1,220 total (for training sessions and placements)
Payment will be required in full when your application is accepted and you're invited to register. If payment in full creates financial hardship for your family, please let us know and we can discuss a custom payment plan. Bursaries are available through our Bursary Fund.
Click here for registration policies. Please note, Teens are considered to be "participants" within the context of Pine's policies and procedures.
ADDITIONAL PLACEMENT DETAILS:
*Weekend Wanderers placement option occurs on Sundays, the same weekend as Training Sessions: October 16, November 13, December 4, January 15, February 5, March 5, April 2, May 7, June 4.
*Run Wild placement options, weekly (one of):
West End (King's Mill Park): Mondays (4:15-6:15pm), Tuesdays (4:15-6:15pm) or Wednesdays (4:15-6:15pm)
East End (Stan Wadlow Park): Thursdays (4:15-6:15pm)
We'll be accepting applications for the Teen Apprenticeship program soon! To stay in the loop, be sure to subscribe to our newsletter. 
How to apply:  
In order to be considered as a Teen Apprentice:
Complete the

APPLICATION FORM (coming soon!)

 – this must be completed by YOU, the teen applying!

This is required for

all

applicants. 

Ask one adult to fill out a character

REFERENCE FORM

for you. A character reference is an adult who can speak about you (it could be a teacher, coach, extra-curricular leader or neighbour). This is

not

required for teens who took part in Pine's LIT program in Summer 2021.
Once you have submitted your application and we have received one character reference (for new applicants), you will be invited to have a short conversation so that we can get to know you a little better. Following the conversation, if you're invited to join the Apprenticeship program, you'll be sent instructions on how to register.
If you have any questions, feel free to reach out to info@pineproject.org.
Register