Outdoor School (Ages 13 to 15)
Teen Wilderness Adventure
We know that Teens need the freedom to test their limits and explore their sense of self. That's why we combine high adventure and wilderness skill-building for an outdoor experience like no other. Over 4 weekend excursions, we explore ecosystems around Southern Ontario in 3 different seasons. By unplugging and learning to live with the land, teens build resilience, confidence and leadership.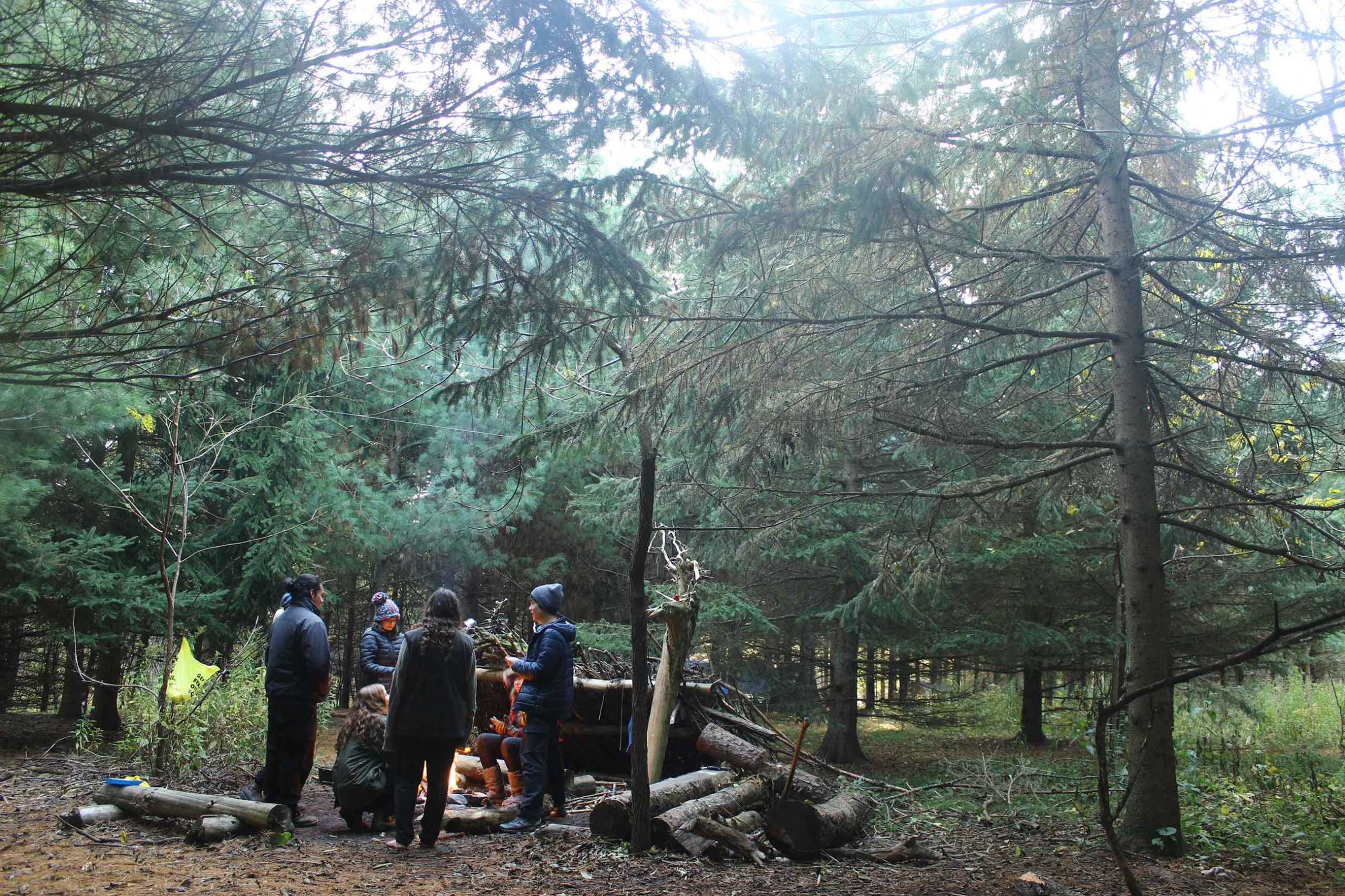 Program content highlights:
Wilderness travel preparation
Navigation and map reading
Camp setup and care
Wildlife tracking
Sustainable plant harvesting
Wild edibles foraging and preparation
Fire by friction
Identifying local hazards
Shelter building
Sensory Awareness
Primitive tools such as bows, arrows, stone/bone tools and more
Bird Language
*Teen Wilderness Adventure is an expedition-based program. Teens camp backcountry in tents over all 4 weekends. In especially cold weather, a wall tent with wood stove is provided.
2019/2020 Season Details:
This is a weekend camp with four weekend sessions occurring between October and May. Price includes all four weekends and shuttle to and from Toronto for weekends 2 and 3.
Weekend 1: Norval Outdoor Centre
October 25 - 27
Overnight*
Weekend 2: Algonquin Area
January 24 - 26
Overnight*
Weekend 4: Norval Outdoor Centre
Price: $1,255
A payment plan is available. Bursaries are available through our Bursary Fund.
* This is a weekend overnight camp. Drop off and pick up occurs at the beginning and end of the session. Drop off and pick up details below:
Drop Off
2:00pm – Shuttle leaves city (shuttle available for January and April weekends only)
5:00pm – Arrive at program location
Pick Up
3:00pm – at Norval on October and May weekends
6:00pm – Shuttle arrival in Toronto on January and April weekends
Registration
We'll be accepting applications to register for our 2020/21 season starting in May 2020! To view availability and apply to register after that date, click the Registration button below and complete an application. Once you've submitted an application, we'll reach out within 2 weeks to confirm your acceptance into the program or follow up with additional questions.
Click here for registration policies.
Register