Overnight Camps (Ages 15 & 16)
Red Wolf: Wayfinder
Red Wolf: Wayfinder mixes camping, canoeing and leadership training for the ultimate backcountry adventure. Splitting their time between Red Wolf camp and a multi-day canoe trip, Wayfinders develop competencies in canoeing, navigation and map reading, portaging, water safety and rescue, campsite setup and care, and general outdoor skills. They may also be introduced to or build upon other wilderness skills (eg. wildlife tracking, foraging for food, shelter building), and have the opportunity to mentor younger campers.
By building advanced wilderness skills, taking measured risks, and learning from their mistakes, teens build resilience and confidence in their own abilities. They leave ready to tackle whatever challenges come their way – whether it's a rain storm, a difficult class at school, or a tricky social situation.
For more information, check out our RED WOLF VOYAGEURS 2023 CAREGIVER HANDBOOK.
*Before 2024, the Wayfinder program was known as the Voyageurs program
Join us for a Red Wolf Info Night! 
Pine is excited to invite you to an Info Night for Red Wolf Overnight Camp! Join Red Wolf Camp Manager, Owain, to learn more about Red Wolf through story-sharing, a presentation on the different activities at camp, and plenty of time for Q&A. We'll walk through what your child can expect at Red Wolf and share stories from staff and campers of their biggest takeaways and fondest memories from past years.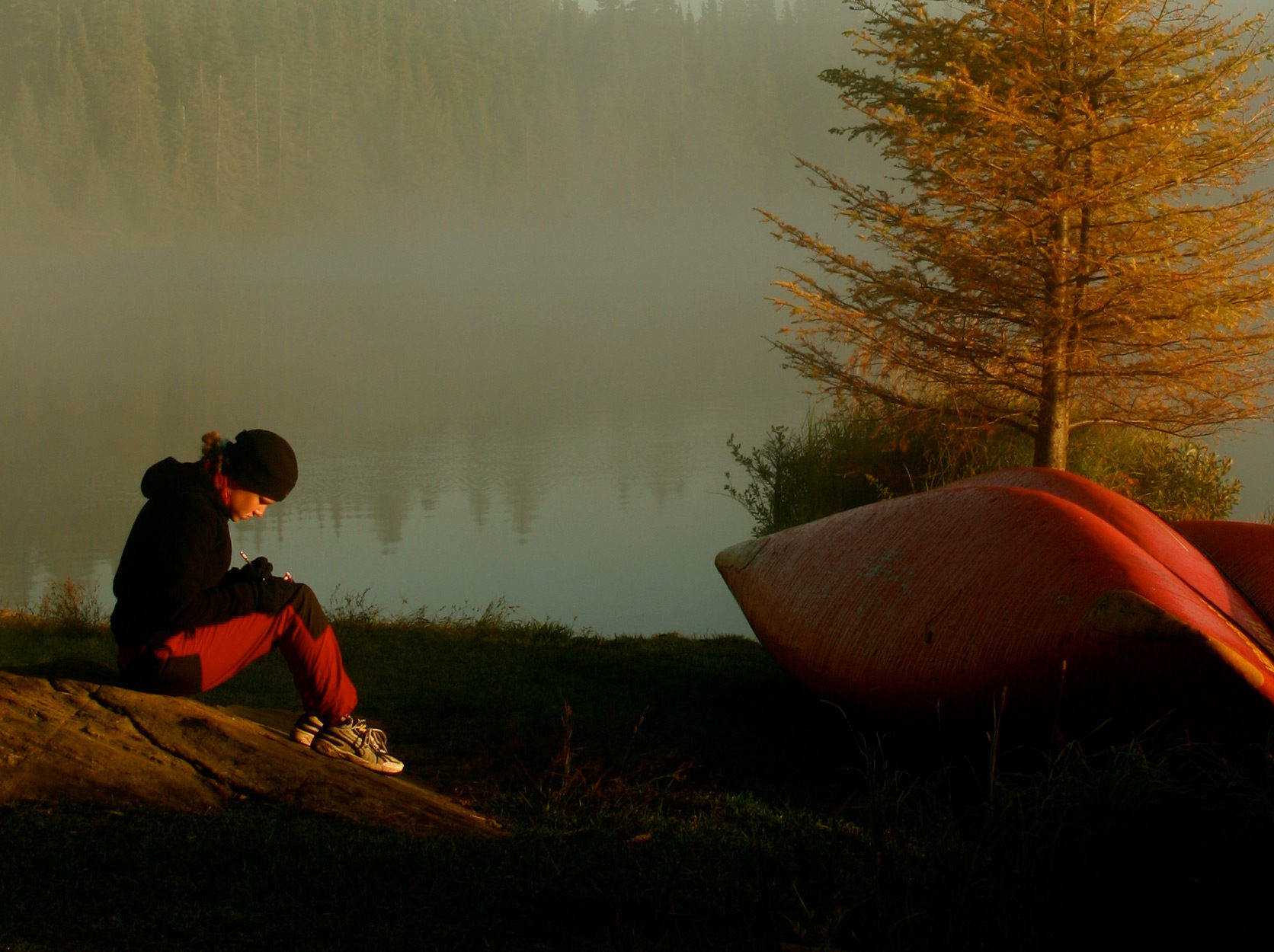 Program content highlights:
Wilderness travel preparation
Canoeing and portaging
Navigation and map reading
Water safety and rescue
Camp setup and care
Wildlife tracking
Sustainable plant harvesting
Wild edibles foraging and preparation
Fire by friction
Identifying local hazards
Shelter building
Sensory awareness
Ancient tools such as bows, arrows, stone/bone tools and others
Bird Language
Summer 2024 Details:
Wayfinder is a 3 week program that involves planning for and going on a canoe trip through Northern Ontario.
Haliburton Forest & Wild Life Reserve, Haliburton, ON & Temagami, ON
Price: $3,685
A $300 deposit/registration is required upon registration. The balance is collected following acceptance either in full, or a payment plan is available. If needed, please reach out to our team at info@pineproject.org to discuss a custom payment plan.
Bursaries are available through Pine's Bursary Fund.
Pine is an Amici Partner Camp! Amici sends children, ages 7 – 17, from low-income households to overnight summer camps across Ontario. Learn more.
* This is an overnight camp. Drop off and pick up occurs at the beginning and end of the session.
Drop off is on Sunday, August 4.
Pick up is on Saturday, August 24.
---
Please review our full cancellation policy carefully before registering.
Registration
We'll be accepting applications to register for Summer 2024 in November! Stay tuned for registration dates and details. To view availability and apply to register after that date, click the Registration button below and complete an application.
*We follow an application to register process – families apply to register a camper and after brief review, we'll send you an email to confirm your acceptance or follow up with some additional questions.
*If you anticipate a disability creating a barrier to completing our online registration process, please contact our office prior to the registration date.
*Please note: We offer pre-registration to returning campers before this public registration date.
Click here for registration policies.
Register