Day Camps (Ages 4 to 12)
March Break Day Camp
Given the current provincial and municipal COVID-19 guidelines and ongoing uncertainty, we are disappointed to announce that we are unable to offer any March Break programs in 2021. Please be sure to check back next year, and subscribe to our newsletter to stay in the loop about any upcoming programs! 
Our March Break Day Camp is all about having fun outside no matter the weather! Based at Norval Outdoor Centre, this camp offers kids the chance to escape the city, immerse themselves in nature and practice skills that we aren't able to in our urban programs.
With over 400 acres to explore at Norval, campers can wander through frozen forests, build forts, find hidden tracks in the snow, forage for plants, and more. They may even have a chance to collect sap and make their own maple syrup! After chilly adventures, they can warm up in a wall tent with some tea they foraged themselves. By spending the week outdoors with new friends, campers build their resilience, confidence, and appreciation for nature.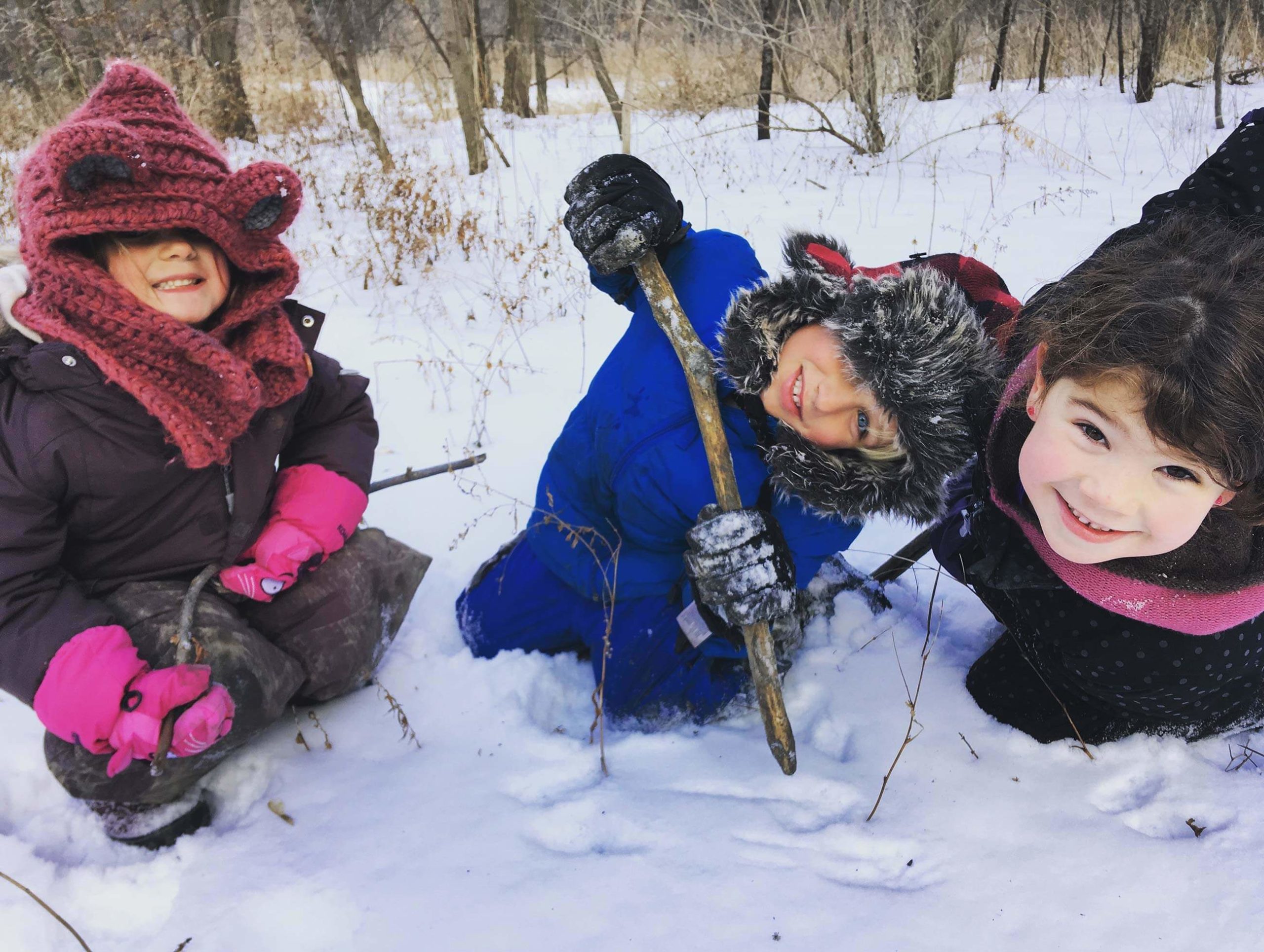 Content highlights:
Winter games and adventures
Learning a variety of wilderness and naturalist skills
Learning about wildlife
Awareness of our natural surrounding and engaging the senses
Natural camouflage and silent movement
Teamwork
March 2020 Details:
This is a day camp running daily Monday-Friday during one week in March. Before and after care are not offered for this camp.
Norval Outdoor Education Centre
Mar. 16 - 20
8:30am – 5:00pm*
Price: $395
A payment plan is available. Bursaries are available through our Bursary Fund.
* Daily Schedule
8:25am: Board bus at King's Mill Park
8:30am: Bus departure
9:15am: Estimated time of arrival (parent drop off at Norval)
9:15 – 4:00pm: Programming
4:00pm: Board bus at Norval (parent pick up from Norval)
5:00: Parent pick up at King's Mill Park
Registration
Registration for 2020 is now closed, but check back in the fall to register for 2021!
Click here for registration policies.
Register