Day Camps (Teens Ages 14-16)
Leaders In Training (LIT) Program
Summer 2022 update: We're excited to be offering our LIT program again in Summer 2022! We're still finalizing details, so please stay tuned for updated information in the new year (subscribe to our newsletter to be among the first to know). In the meantime, see below for an idea of what last summer looked like.
———————–
Are you a teen aged 14, 15 or 16 years old who is looking to gain valuable leadership skills? Are you someone who loves playing games, connects well with kids, and is interested in deepening your wilderness and naturalist skills? At Pine, we're committed to life-long learning and deepening our connection with ourselves, others and the natural world. With this in mind, we're excited to be offering a Leaders In Training (LIT) program in summer 2021!
This three week experience will provide teens the opportunity to gain skills in teamwork, discover their unique gifts, and build confidence in communication and leadership. 
Using our curiosity-driven curriculum and relationship-based approach, this summer LIT experience is designed to help teens successfully transition from camper to camp leader. Teens will gain valuable leadership qualities that can be used in a variety of contexts, including school, future workplaces and their broader community!
Enrollment in the LIT program will follow an application process. You can find more information below.
Our current Summer plans are based on last year's Covid-19 day camp guidelines, with the understanding that we may need to adapt plans in response to evolving public health guidelines.* These plans include comprehensive Covid-19 safety policies such as daily screenings, physical distancing, masking, small group sizes, and enhanced hygiene and sanitation. Guardians and LITs should review this Covid-19 Information document for further details.
*Pine camps, including the LIT program, will adhere to provincial and municipal public health guidelines as they continue to evolve. We're continuing to closely monitor for updates and we're dedicated to communicating any changes to families as quickly as possible. Our Summer Camps Covid-19 webpage will be updated regularly and registered families will be emailed directly. 
Please note, LITs are considered to be "campers" within the context of Pine's policies and procedures.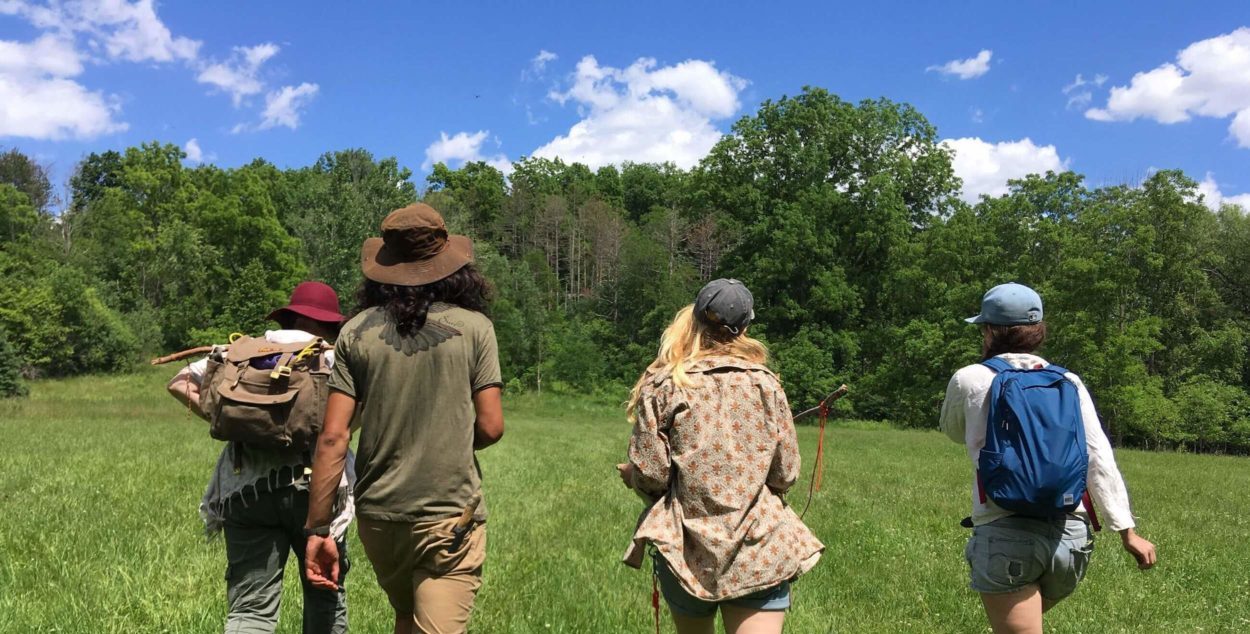 Week 1: Training: Leaders in training (LITs) will be in a small group together from July 5-9th in King's Mill Park with an experienced mentor. During this week,  you'll learn about different leadership styles and facilitation techniques, practice games and activities that lead campers to fun and connection, and receive the feedback and attention that so many young leaders can benefit from.
Weeks 2 & 3: Placements: During these weeks, the LITs will be placed with camp groups, gaining direct experience working with younger campers! Each week, you will be placed with a different mentor and camp group at one of our two program locations (King's Mill Park and ET Seton Park). LITs will assist in planning and delivering summer camp programming, whether it's mammal tracking, a scavenger hunt or making crafts from natural materials. Building on the foundation of the first week, you will work closely with staff teams to deliver a fun, outdoor learning experience! Throughout the placement weeks, LITs will receive feedback from a multitude of experienced staff members, allowing you to integrate your learnings and step out of your comfort zone.
Summer 2021 Details:
This is a day program lasting three weeks. Sessions occur on a daily basis and run from Monday to Friday.

Parent Info Night:
We are happy to be hosting a Parent/Guardian Information Night on Wednesday, May 26th at 7pm on Zoom to provide parents, guardians and teens some answers to questions they may have about this brand new program! If your family is interested in attending, please contact info@pineproject.org to receive the Zoom information.
Dates & Location:
Week 1: Training Week: July 5-9 (9am-3:30pm)
King's Mill Park
Weeks 2 & 3: Placement Weeks: July 12-23 (8am-4pm)
King's Mill Park OR ET Seton Park
Price: $790
Payment will be required in full when your application is accepted and you're invited to register. If payment in full creates financial hardship for your family, please let us know and we can discuss a custom payment plan. 
We recognize that navigating this year's many unknowns is difficult for families. Our cancellation policy is designed to provide flexibility in the coming months – families will receive a full refund, minus a $50 administration fee, for any cancellation made 28 days or more before the start of camp. Guardians should review our full cancellation policy carefully before registering. Please note, LITs are considered to be "campers" within the context of Pine's policies and procedures. 
How to apply:  
In order to be considered as an LIT:
Complete the

APPLICATION FORM

– this must be completed by YOU, the teen applying! 

Ask one adult to fill out a character

REFERENCE FORM

 for you. A character reference is an adult who can speak about you (it could be a teacher, coach, extra-curricular leader or neighbour). 
Once you have submitted your application and we have received one character reference, you will be invited to have a short conversation so that we can get to know you a little better! Following the conversation, if you're invited to join the LIT program, you'll be sent instructions on how to register.
Please note that we have a limited amount of spots in our LIT program. Teens should complete their application before June 7, 2021 to be considered in the first round of applications.
If you have any questions, feel free to reach out to info@pineproject.org.
Register