Overnight Camps (Ages 15)
Red Wolf Voyageurs Program
It's with very heavy hearts that we announce we will not be able to offer our Red Wolf Voyageurs program this summer (2021).
We know this is disappointing news. We were so looking forward to being able to reunite this summer. We hope to be able to offer the Voyageurs program again next year, so please check back in this fall for more information! 
In the Red Wolf Voyageurs Program, teens put their wilderness and naturalist skills to the test. Over three weeks of backcountry camping, canoeing and leadership training*, they learn to plan and pack for excursions, master advanced canoeing techniques, and develop survival skills. By taking measured risks and learning from their mistakes, teens build resilience and confidence in their own abilities. They leave ready to tackle whatever challenges come their way – whether it's a rain storm, a difficult class at school, or a tricky social situation.
*Voyageurs are based out of our Red Wolf Wilderness Camp. They split their time between base camp and a 1-2 week canoe trip excursion.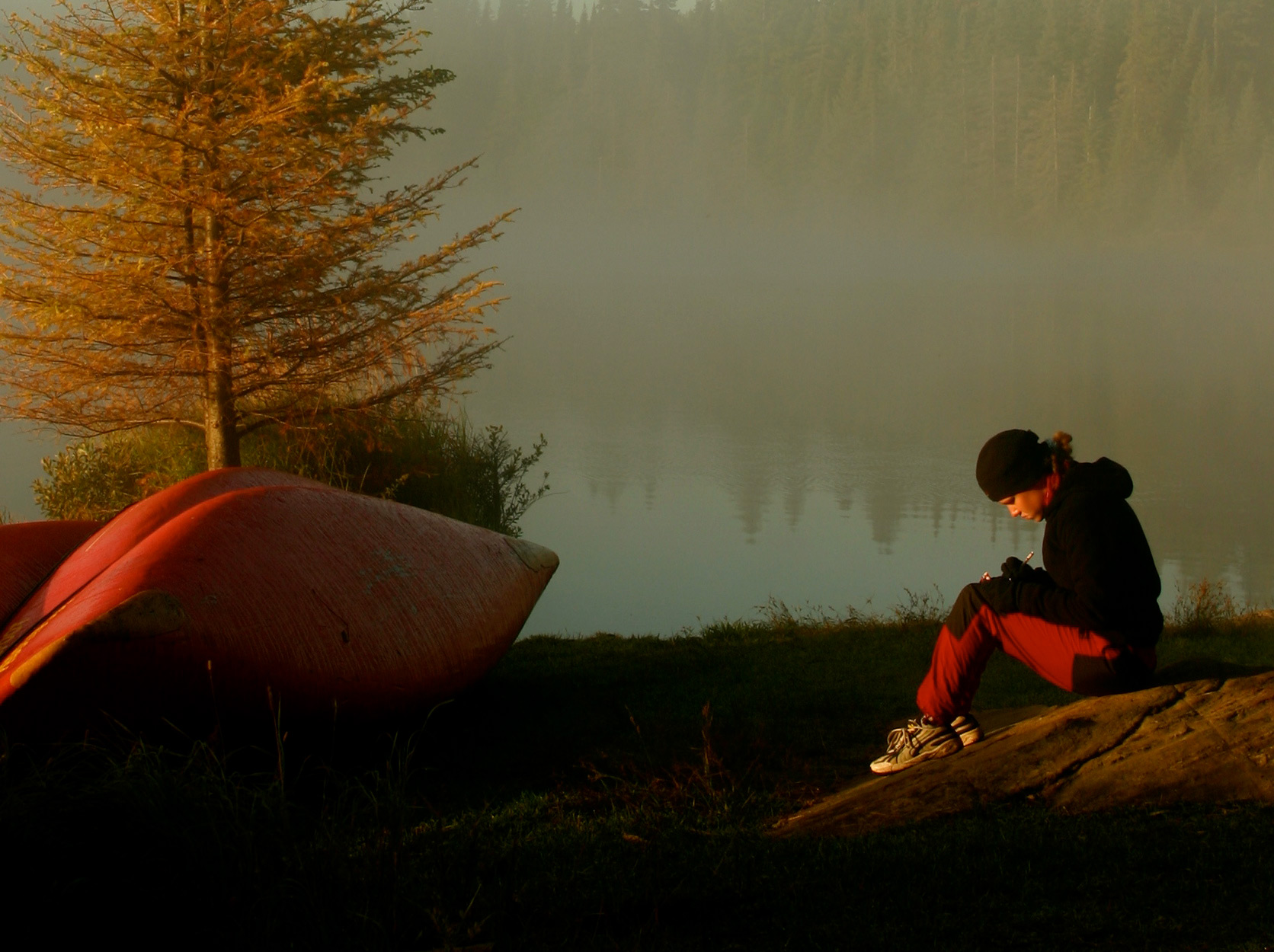 Program content highlights:
Wilderness travel preparation
Canoeing and portaging
Navigation and map reading
Water safety and rescue
Camp setup and care
Wildlife tracking
Sustainable plant harvesting
Wild edibles foraging and preparation
Fire by friction
Identifying local hazards
Shelter building
Sensory awareness
Primitive tools such as bows, arrows, stone/bone tools and others
Bird Language
Summer 2020 Details:
This is an overnight camp lasting three weeks.
Bark Lake Leadership Centre (Haliburton)
Price: $2,095
A payment plan is available. Bursaries are available through our Bursary Fund.
* This is an overnight camp. Drop off and pick up occurs at the beginning and end of the session.
Drop off is at 3:00pm on Sunday, August 2.
Pick up is at 12:00pm on Saturday August 22.
Registration
We'll be accepting applications to register for Summer 2020 starting on February 12, 2020 at noon! To view availability and apply to register after that date, click the Registration button below and complete an application. Once you've submitted an application, we'll reach out within 2 weeks to confirm your acceptance into the program or follow up with additional questions.
Click here for registration policies.
Register