Due to ongoing COVID-19 challenges, we are not offering our Wild Deer in 2022. But we hope you'll check out our new Soaring Hawks program! 
Wild Deer 1 is a great opportunity for educators, parents, and outdoor enthusiasts to deepen their connection to nature. Through a mix of active instruction and experiential learning, participants learn in-depth naturalist knowledge, wilderness skills, and mentoring techniques. Participants gain a wealth of new knowledge, a heightened awareness of nature, and a personal drive to continue learning.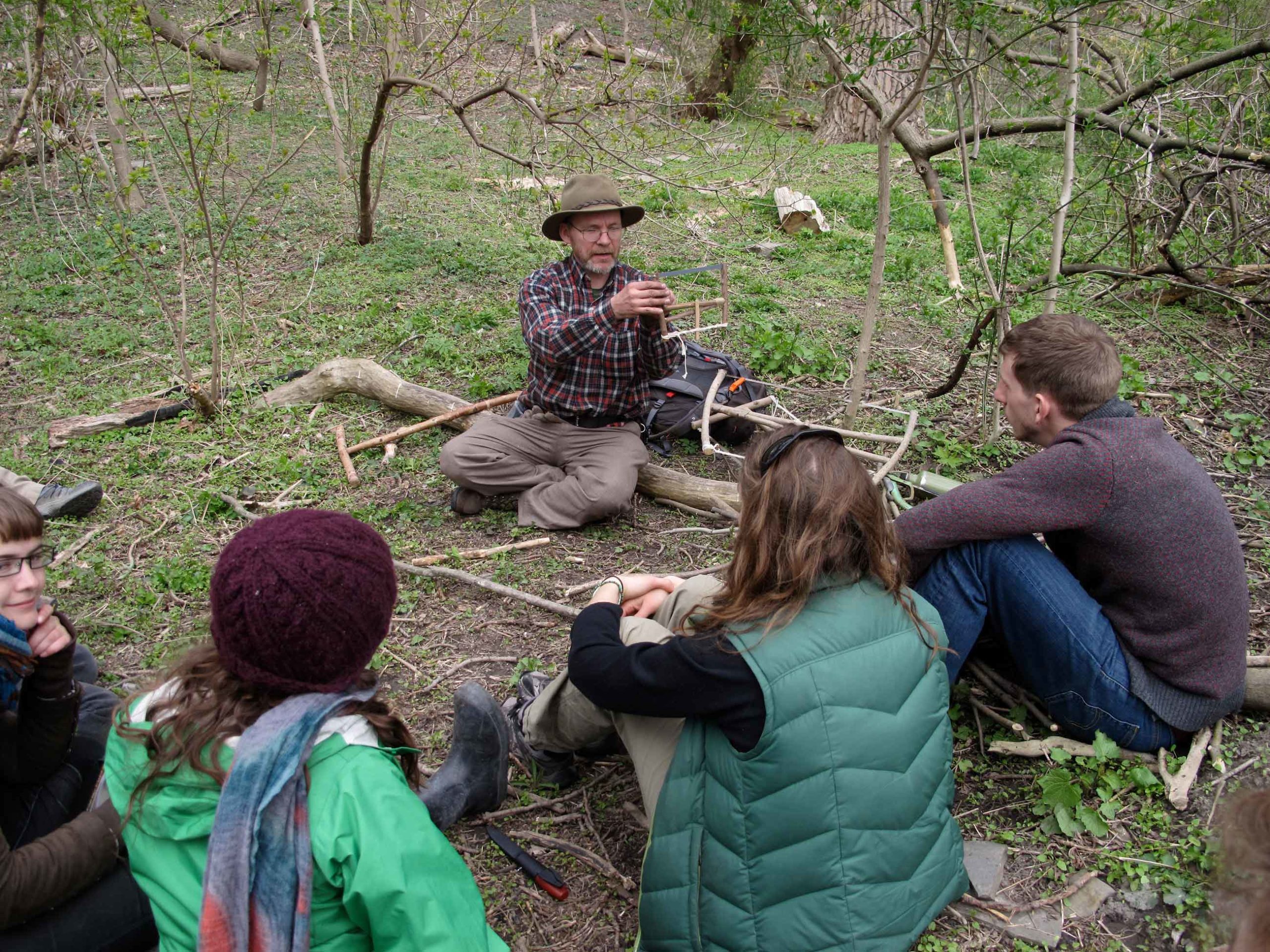 Program content highlights:
Wildlife tracking
Hazards in nature
Edible and medicinal plant harvesting and preparations
Tuning your senses and awareness to nature's baseline
Making containers and baskets from natural materials
Making basic tools from forest resources
Bird language
Learning survival skills of the ancient and modern hunter-gatherer
Making fire by friction (bow and hand drill) in various weather conditions
Tarps, knots, and practical bushcraft
Wilderness navigation
Growing your naturalist skills around trees, birds, plants, etc.
Introduction to basic survival, hunting, and trapping skills
And much more!
2020 Details:
This is a weekend-based program with six weekend sessions occurring monthly between January and June. Exact times may vary slightly. Participants are required to bring their own food. Pricing includes all six weekends and lodging during January and June weekends.
Weekend 1: Baysville (Muskoka)
January 24 - 26
Full weekend excursion
Weekend 2: Toronto
February 21
7:00pm – 9:00pm
Weekend 2: Norval Outdoor School
February 22
10:00am – 5:00pm
February 23
10:30am – 4:00pm
Weekend 3: Toronto City Parks
March 14
10:00am – 5:00pm
March 15
10:30am – 4:00pm
Weekend 4: Toronto City Parks
April 18
10:00am – 5:00pm
April 19
10:30am – 4:00pm
Weekend 5: Norval Outdoor School
Weekend 6: Norval Outdoor School
July 11 - 14
Full weekend excursion
Price: $1,650
A payment plan is available. Bursaries are available through our Bursary Fund.
Registration
Registration for 2020 is now closed, but check back in the fall to register for 2021!
Click here for registration policies.
Register