(Geared towards adults, open to all ages)
Community Nature Nights
Community Nature Nights are free, open invitation workshops intended to inspire curiosity, learning, and connection.
Each month, Oct – Jun, experienced mentors create a space for community members to grow their naturalist knowledge, tackle new outdoor skills, and explore mentoring techniques that support nature connection. Workshops vary in theme and location (in-person and online) to create opportunities for more people to engage in nature connection.
While workshops are geared towards adults, all ages who feel able to respectfully engage with a given theme are welcome (those under 18 must be accompanied by an adult). Join us to learn, laugh, and build connections with our human and more-than-human community!
Each workshop's topic differs based on the mentor leading the experience. Past Nature Night topics have included:
Nature connection and mentoring philosophy
Carving / wood whittling
Storytelling
Friction fire
Nature Journaling
Singing
Tree ID
Basket weaving
Tracking
Herbalism
Foraging and wild foods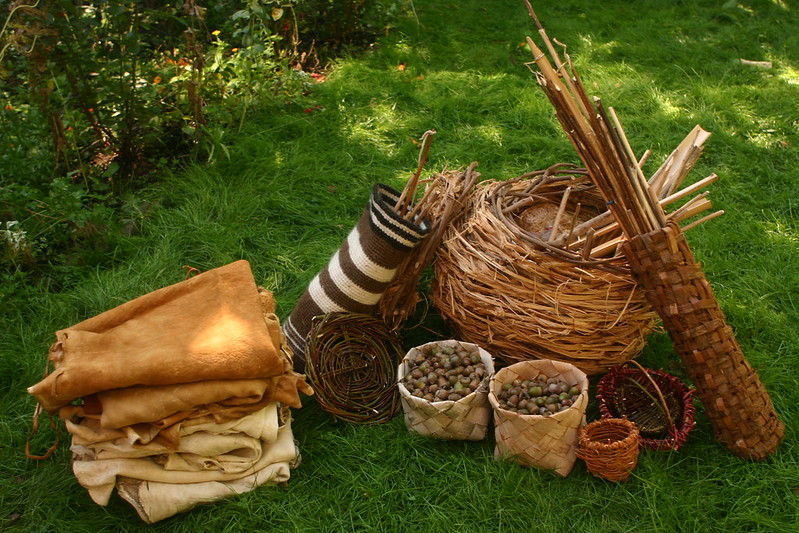 2022/23 Workshops
CNN workshop details are typically announced one month prior. Join us for our next workshop:

OCTOBER
Fall Plants: ID and Uses
October 19, 2022, 7pm-9pm
Pine Office*
Hosted by Lee!

Join us this fall for the return of in-person Community Nature Nights! We'll be exploring key botany terms and approaches to plant learning, with some time inside and some outside. We'll look at flowers, get an introduction to plant fibre work, and have time to make a nature journal entry for a "new-to-you" plant!

This month's workshop will be led by Lee, Lead Instructor, Volunteer Coordinator, and CNN Host at Pine!
About Lee: Lee is an avid naturalist and frequenter of the wilds. Some of her favourite activities include looking at beautiful birds, tracking deer throughout the city, geeking out with field guides, and foraging for plants. Lee has travelled the northeast to learn from various mentors, including ongoing studies of plant medicine and wildlife tracking with Earth Tracks Outdoor School and White Pine Programs in Maine. Lee is also co-founder of Wild Foragers Society, facilitating hands-on exploration of wild plants with a large group of plant-lovers in Toronto.

Please bring: A pencil and a notebook, plus a favourite plant field guide (optional).

*We'll be meeting at our office location: 276 Carlaw Ave, Unit 302 (Toronto). There is access to a washroom and drinking water, but feel welcome to bring your own nut-free snacks. Masks are always welcome but not required.
Cost: Community Nature Nights are *FREE* events. Donations are very welcome if you're feeling inspired to support nature connection for others. Click here to donate.
RSVPs for individual sessions are collected following an event's announcement, typically one month prior.
To RSVP for the October CNN (Fall Plants): CLICK HERE or use the "Register" button below.
To receive CNN announcements, sign up to our newsletter by clicking here or the Register button below.
Register