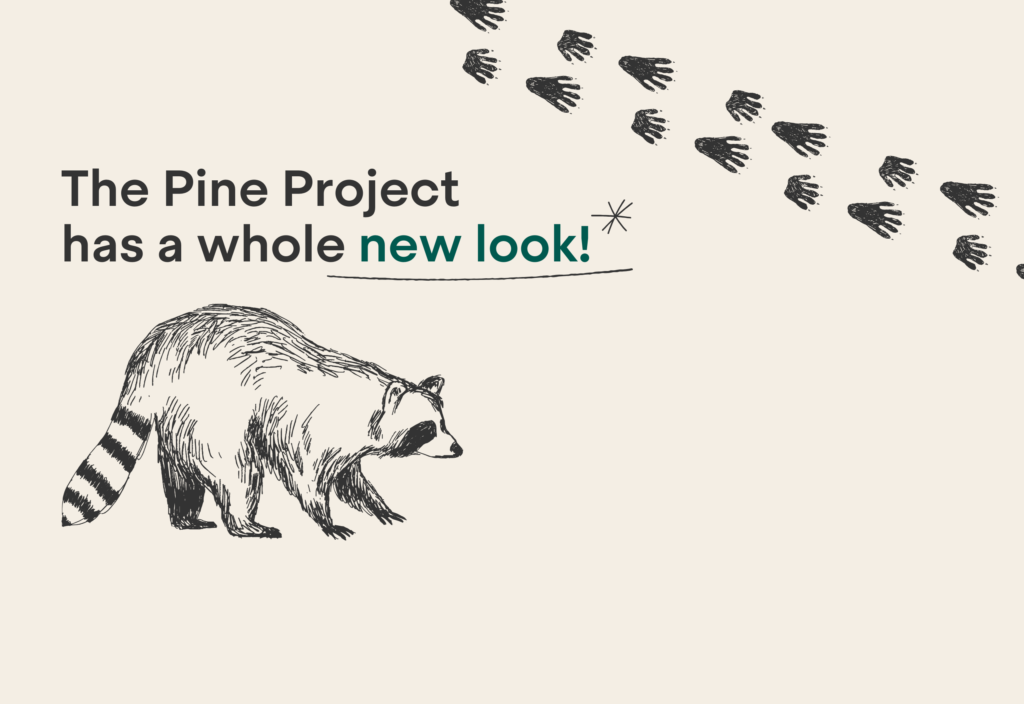 After months in the making, we're thrilled to share Pine's brand new look! We're the same Pine you know and love, just a bit more bright-eyed and bushy-tailed. 
We heard you when you said that our old website was cluttered and hard to navigate. That's why we designed our new website to be nicer to look at and easier to use.
Check out our new and improved style by perusing the website or heading over to:


We want to express our gratitude to:
Art & Mechanical
The Pine Project collaborated with the Strategy & Design firm Art & Mechanical (artandmechanical.com) to bring the new brand to life. Art & Mechanical was instrumental in evolving The Pine Project brand to better represent what we do and who we are.
Art & Mechanical is a brand strategy and design firm that reimagines brands, their purpose, their proposition and their communication platform and assets to ensure authenticity, and intrigue. Using the "Jobs to be done" model, A&M brings a customer first approach to any brand project, understanding the true role a brand plays in a customer's life, the role it might play in the future and how to translate the business needs of a brand into a proposition that drives customer interest, intrigue and action. 
A&M's portfolio includes recent brand building collaborations with clients such as CIBC, Alcon, Union Station, Moosehead Breweries, Finning, Lindt & Sprungli and the Pine Project to name a few, with outputs including brand proposition development, brand & communication strategy, brand innovation, identity creation, digital execution, packaging and ongoing communications. Though based in Toronto, A&M is actively engaged with client teams and projects all around the world. 
The Arrell Family Foundation 
The Arrell Family Foundation made this entire project possible thanks to their generous donation.