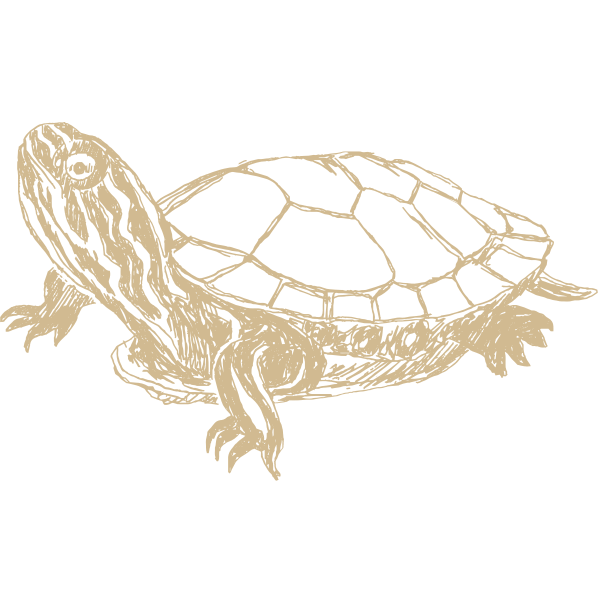 If you have any questions or concerns about the Pine Project's collection, use or disclosure of personal information, please contact our Operations Manager at info@pineproject.org or by calling us at 416 792 2772.
The Pine Project is committed to protecting the privacy of all personal information we collect from our program participants, website visitors, and other community members. This Privacy Policy is intended to clearly outline:
what personal information we collect from you,
how it is used,
who we share it with,
how you can access it, and
how we safeguard it.
By accessing or using the Pine Project's website (pineproject.org) or any products or services offered through our website (eg. program registration, newsletter subscription), you agree to be bound by the terms and conditions outlined within this policy. We reserve the right to update this policy at any time without notice. If you continue to use the Pine Project's website and/or services, you agree to be bound by the most updated version of this policy. We suggest that you regularly review this policy for any changes.
The Pine Project complies with the Canadian Personal Information Protection and Electronics Documents Act (PIPEDA) and Canada's Anti-Spam Legislation (CASL).
1. Collection and Use of Personal Information
We carefully consider the sensitivity of information and limit collection to only that information which is necessary to responsibly and effectively deliver the services or products relevant to an individual's business relationship with the Pine Project (eg. programs, merchandise, newsletter). This includes the collection of personal contact and medical information to ensure the health and safety of participants within our care, as well as financial information for billing purposes. Contact information may also be used to communicate content that we feel may be of interest to you, abiding by all regulations set out by CASL.
Occasionally, the Pine Project requests information outside of that which is strictly required for the above-stated purposes. This includes information collected through surveys that helps us to improve the quality and accessibility of our programs. In such cases, we clearly label questions as "optional"; an individual can choose to opt-out of providing the information.
We also use 'cookies' to better understand how visitors interact with our website and improve our offerings. Information collected through cookies is aggregated and cannot be used to personally identify an individual.
2. Disclosure of Personal Information
We are the sole owners of all information we collect. We share information with select third parties to support the delivery of our services or products. For example, we use third-party software to register participants in our program, process payments, send newsletters, and better understand how visitors use our website. We exclusively partner with third parties that adhere to strict privacy policies and safeguards similar to our own. Our contracts with third-party providers ensure that the personal information we share remains confidential.
We reserve the right to disclose personal information if required to do so by law.
3. Accessing Your Personal Information
Every individual is responsible for providing the Pine Project with accurate information upon collection and for updating the information as necessary. You may access and modify your information at any time by logging in to your online account through our registration system or by contacting our office team at info@pineproject.org. For any information not accessible through the registration system, our team will respond to your request within 1 week.
We reserve the right to confirm the identity of any individual requesting access to personal information. If we deny access or modification, we will provide reason for the denial by writing.
You may choose to withhold or withdraw your consent to provide personal information at any time; however, doing so may restrict you from receiving related services or products.
4. Our Commitment to Information Security
We enforce a number of physical, electronic, administrative and managerial safeguards (eg. encrypted data, SSL protection, anti-virus and firewalls, restricted access, PCI compliance) to ensure the security of your personal information against loss, misuse, unauthorized access, modification, disclosure or interference. We take the security of personal information extremely seriously and are committed to investigating any claims of security breaches.
5. Collection of Equity and Diversity Information Upon Registration
As part of our commitment to create a culture that welcomes and includes all people, we're collecting data on a number of diversity dimensions to better understand and address diversity and inclusion within our programming. 
How were the questions chosen?
A broad set of diversity dimensions were chosen by considering the Greater Toronto Area's cultural context and group identities that may be disproportionately impacted by our work. Responses to initial surveys will help to identify and further refine future data collection. Questions are based on the current Canadian Institutes of Health Research (CIHR) Equity and Diversity Questionnaire, the Statistics Canada 2016 Census of Population, and the Public Service of Canada's Self-Declaration Form to best align with nationally adopted material and terminology. Responses to all questions are voluntary. 
How will my data be used?
In accordance with Canada's privacy regulations and the Ontario Human Rights Code, collected data will only be used in an aggregated form to protect the identity of individuals. Collected data will be used solely for the purposes of program planning, data analysis, performance measurement and monitoring, program evaluation and review, and in generating statistics for use in public communications (in aggregate form only). 
How will my data be stored?
Following collection, your data will be downloaded, anonymized and stored securely and separately from your other application details. Only two staff members with appropriate clearance will have access to submitted responses. Following download and anonymization, no identifying information will be stored on the Pine Project's servers; this means that no individual at the Pine Project will be able to connect answers to individual participants. Raw data will remain on the registration system's (CampBrain) partner datacentres, which comply with key industry security standards, such as ISO/IEC 27001:2013 and NIST SP 800-53.