Due to ongoing COVID-19 challenges, we are not offering our Wild Deer in 2022. But we hope you'll check out our new Soaring Hawks program! 
Wild Deer 2 offers Wild Deer 1 graduates a unique opportunity to dive deeper in their nature connection journey. We accept a maximum of 10 people to ensure a personal, in-depth experience for each participant. Together, we refine our skills and develop proficiency with humans' four basic needs – shelter, water, fire, and food. Proficiency with these skill sets leaves participants feeling more confident in their abilities and better able to build deeper relationships with the core elements of nature.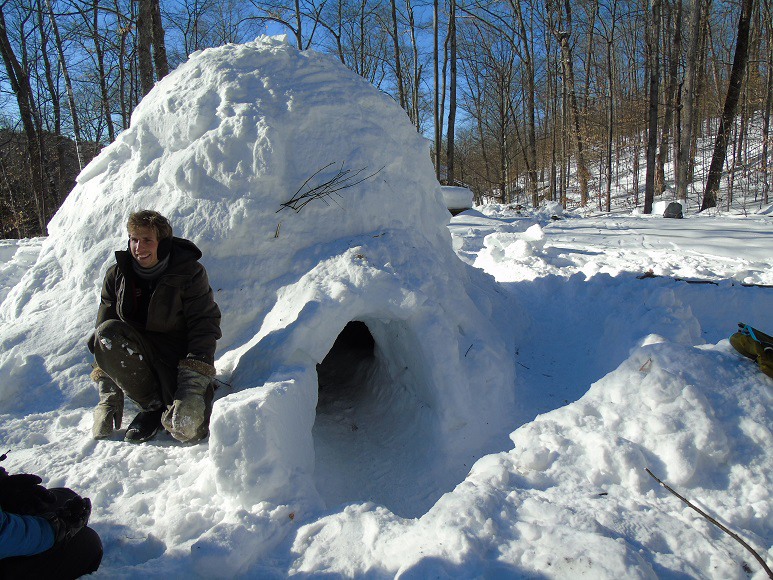 Program content highlights:
Shelter design for each season
Food and materials foraging in fall vs. winter
Primitive and modern fishing, hunting and trapping skills
Wilderness Navigation
Medicine making
Fire lighting and tending
2020 Details:
This is a weekend camp with six weekend sessions occurring monthly between January and June. Exact times may vary slightly. Participants are required to bring their own food. Pricing includes all six weekends and lodging during January and June weekends.
Weekend 1: Baysville (Muskoka)
January 24 - 26
Full weekend excursion
Weekend 2: Muskoka
February 14 – 17*
Full weekend excursion
Weekend 3: Toronto City Parks
March 14
10:00am – 5:00pm
March 15
10:30am – 4:00pm
Weekend 4: Toronto City Parks
April 18
10:00am – 5:00pm
April 19
10:30am – 4:00pm
Weekend 5: Muskoka
May 7 - 10
Full weekend excursion
Weekend 6: Norval Outdoor School
July 11 - 14
Full weekend excursion
Price: $1,980
A payment plan is available. Bursaries are available through our Bursary Fund.
Registration
Registration for 2020 is now closed, but check back in the fall to register for 2021!
Click here for registration policies.
Register