Forest School (Ages 5-10)
Forest School
Pine's Forest School is a private school* that provides a unique outdoor learning environment for children ages 5-10. As part of Canada's leading nature connection organization, Forest School integrates over a decade of experience delivering transformative outdoor programming. 
Our goal is to foster student-led learning experiences that support the healthy development of the whole child – physically, emotionally, intellectually, and socially. Our programs inspire confidence, enthusiasm for learning, and a deep relationship with nature in a way that is hard to achieve in more conventional learning environments. Children leave each day muddy and inspired! 
We currently offer classes for two age groups – Coyote Pups (ages 5-7) and Fiery Foxes (ages 8-10). Groups meet daily (Monday – Friday) for half-day programming in Toronto's West End. Please see below for further details. 
What makes Pine's Forest School unique
Outdoor learning:

We are a school without walls! Forest School is 100% outdoors, allowing children to explore and learn from nature year-round. Evidence shows that facilitated time in nature makes for smarter, happier and healthier children. Outdoor learning has been linked to strengthened academic performance, physical and mental health, personal and interpersonal growth, and environmental ethic. Our knowledgeable teachers create a safe environment for students to interact directly with nature, take measured risks, and put classroom concepts into practice. 

Innovative mentoring approach:

Our innovative mentoring approach integrates a variety of progressive educational philosophies & learning pathways to support the healthy development of the whole child. Learn more about our approach and curriculum below. 

Small class sizes:

Thanks to small class sizes and low student:teacher ratios, students benefit from individualized instruction and stronger personal connections. 

Experienced and dedicated teachers:

We recognize that each child's journey of learning and growth takes many paths. Our teachers bring a wide range of expertise in outdoor education, early childhood education and development, and naturalist and wilderness skills. They share a passion for inspiring a love of learning and working outdoors with kids. At least one teacher per class is certified by the Ontario College of Teachers or a national/international equivalent. Our staff and volunteers are all first aid certified and have up to date background checks.

Community & partnership:

We aim to create a space where children feel deeply connected to community – human and non-human. We build strong partnerships with families that are based in mutual respect, open communication and a shared commitment to students' achievement and well-being.

Focus on safety: We continuously review and adapt our health and safety procedures and emergency plans to ensure individual and group safety. In light of Covid-19, we're taking additional measures to ensure the health and safety of participants and staff. Please review this IMPORTANT COVID-19 INFORMATION before applying to register. 
*BSID number pending
CLICK "MORE INFO" BELOW FOR FURTHER INFORMATION!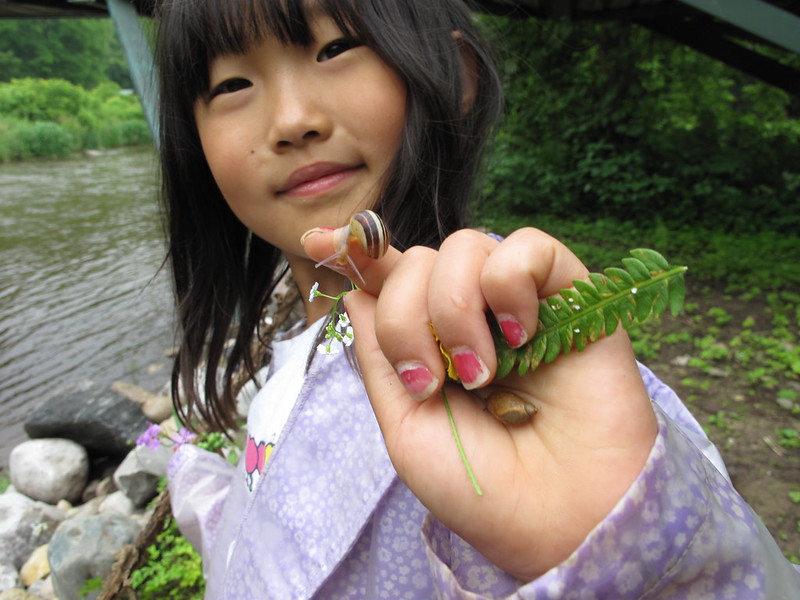 Our approach and curriculum 
We adopt an innovative mentoring approach that integrates emergent learning, visual and performing arts, mindfulness practices, loose parts play and games. Our philosophy is similar to the Reggio Emilia approach, where children are empowered to direct their own learning experience with the guidance of trusted mentors.
Some of the key methods used by our instructors include:
Emergent learning: Awareness of the outdoor environment leads to unexpected learning opportunities! We integrate these highly motivating moments into student learning as a rule.

Place-based: Fostering a sense of place by directly interacting with local heritage, cultures and landscapes.

Experiential learning: Learning through direct experience, hands-on skill development and crafting, and personal reflection

Inquiry-based: Encouraging participants to pose questions and actively seek their own answers

Play-based: Incorporation of self-directed and facilitated learning through play, including natural loose parts

Cross-curricular learning: Conscious design and integration of multiple subjects
Forest School Curriculum is intentionally designed to complement Ontario's Elementary Curriculum expectations. Core subjects (Science, Language, Physical  Education, Mathematics, Social Studies and the Arts) are woven into our own curriculum to build skills and knowledge across 8 major learning areas:  
Naturalist Literacy                 

Social Connection

Stewardship

Motor Skills 

Resiliency

Orientation and Reading the Land

Creativity and Skill Building

Curiosity and Initiative
Decoding Trees & Compound Words – A Story from Forest School
Today we shared gratitude for the trees that surround us. They give us so much to explore – nuts and cones, leaves and needles, all different shapes, sizes and colours! With a little help from our field guides, we were able to identify who these trees are, uncover their abilities, and learn of their origins. 
When creating our field guide entries for a tree that sparked our curiosity, two students sat beside one another and read together. They read aloud like a musical chorus, echoing points that intrigued them. All doubts and fears of mistakes melted away into the outdoor classroom's backdrop of swaying leaves and park chatter. When it came time to spell the words, the students broke up syllables with clapping hands, blended sounds together, and shouted with enthusiasm when letters connected. They worked as a team to eagerly decode the English language like tree identifiers examining leaf shape and bark texture.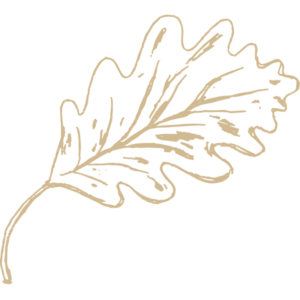 Forest School has been such a wonderful experience for our daughter. The educators, community, environment, and pedagogy all come together to create a space where she and her friends can truly thrive. Here's to child-centered learning that nurtures a sense of wonder and responsibility -- not just in children, but in families as well. Thank you Pine!

— Ben, Parent of Yatri, age 5
2021/22 Season Details:
This is a year round program that meets daily (Monday - Friday) during the following periods:
Fall: September 13 - December 17, 2021
Winter: January 4 - March 11, 2022
Spring: March 21 - June 17, 2021
*TDSB holidays and board-wide PA days excluded

We update program availability about once a week, but things can change fast! To double check if spots are available in your program of interest, we recommend heading over to our registration site (click "Register" below). If a program is full, we encourage you to sign up to waitlists! We typically see some turnover throughout the year and we'd love to let you know if a spot opens up. 
WEST END: King's Mill Park / Etienne Brule Park, Coyote Pups: Ages 5-7
Monday - Friday
9:00am - Noon
WEST END: King's Mill Park / Etienne Brule Park, Fiery Foxes: Ages 8-10
Monday - Friday
1:15pm - 4:15pm
Price: $8,695
A payment plan is available. Bursaries are available through our Bursary Fund.
Registration
Registration for the 2021/22 school year will open on Wednesday, June 9, 2021 at noon! 
After that date, please click the "register" button below to access our registration system and submit an application.
Please review this IMPORTANT COVID-19 INFORMATION before applying to register. 
*We follow an application to register process – families apply to register a participant and after brief review, we'll send you an email to confirm your acceptance in the program or follow up with some additional questions.
Cancellation Policy:
***Please note: The cancellation policy for Forest School differs from that of other school year programs. Please ensure you review the policy closely before registering and click here for our full registration policies.
A $2,000 deposit is required for each registration. Of this, $1,000 is non-refundable.
A full refund, less a $1,000 non-refundable deposit, will be issued to any cancellation made during the notice period of 28 calendar days or more prior to the start date of the program.
Cancellations before December 15th will result in a 50% reimbursement of the program tuition.
No refunds will be issued after December 15th.
Behaviour: Students are expected to honour the Pine Project's Code of Conduct. We reserve the right to dismiss a student whose behaviour is out of line with this Code of Conduct in a way that puts themself or others at risk. No refund will be issued for dismissals. 
Weather: Forest School runs rain or shine. We don't provide refunds or credits for days missed due to weather. All children should come to school with weather-appropriate clothing and related gear. In the event that extreme weather jeopardizes the health and safety of students and staff, the Pine Project may choose to cancel the school day. No refunds will be issued. 
Park access: The Pine Project operates in public parks. In very rare circumstances where access to the park has been restricted without notice, school may be cancelled if an alternative location can not be secured. No refunds will be issued. 
Low enrollment: The Pine Project reserves the right to cancel a program due to low enrollment.  A full refund will be issued.
We reserve the right to cancel a program or change a program's duration, price or location.
Circumstances beyond our control/force majeure: The Pine Project will determine whether a refund is warranted. 
Covid-19: 
If we are required to cancel in-person school for any period of time due to government mandate, public health recommendations or other Covid-related circumstances:
We are not able to guarantee a notice period. However, we will do our very best to advise families as soon as possible. 

Virtual programming will be provided in lieu of in-person programming. No refunds will be issued. Individual cancellation requests will not be accepted. 
All cancellations must be requested in writing by emailing info@pineproject.org.
We recognize that extenuating circumstances exist. For cancellations due to medical illnesses, or for any other compassionate reason, please apply in writing to info@pineproject.org. If the reason is medical- or illness-related please include official documentation.
Register